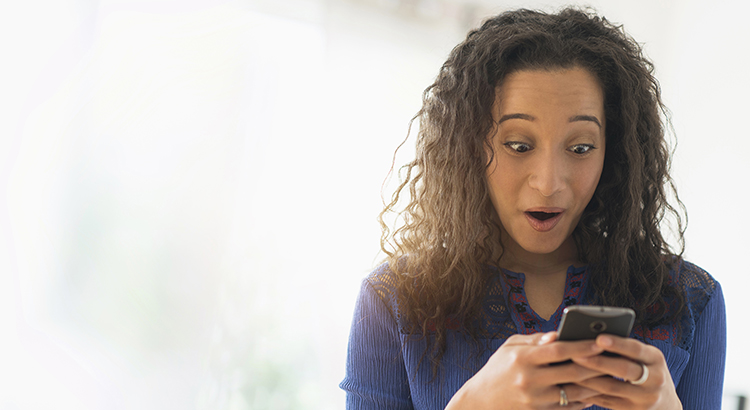 Over the past several weeks, Freddie Mac has reported the average 30-year fixed mortgage rate dropping to record lows, all the way down to 3.03%. Last week's reported rate reached the lowest point in the history of the survey, which dates back to 1971 (See graph below):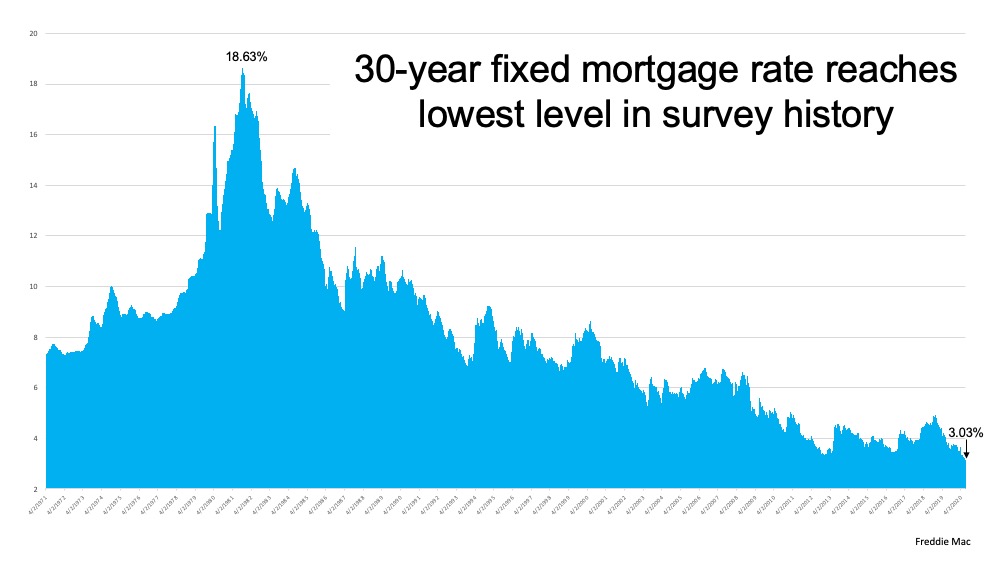 What does this mean for buyers?
This is huge for homebuyers. Those currently taking advantage of the increasing affordability that comes with historically low interest rates are winning big. According to Sam Khater, Chief Economist at Freddie Mac:
"The summer is heating up as record low mortgage rates continue to spur homebuyer demand."
In addition, move.com notes:
"Summer home buying season is off to a roaring start. As buyers flooded into the market, realtor.com® monthly traffic hit an all-time high of 86 million unique users in June 2020, breaking May's record of 85 million unique users. Realtor.com® daily traffic also hit its highest level ever of 7 million unique users on June 25, signaling that despite the global pandemic buyers are ready to make a purchase."
Clearly, buyers are capitalizing on today's low rates. As shown in the chart below, the average monthly mortgage payment decreases significantly when rates are as low as they are today.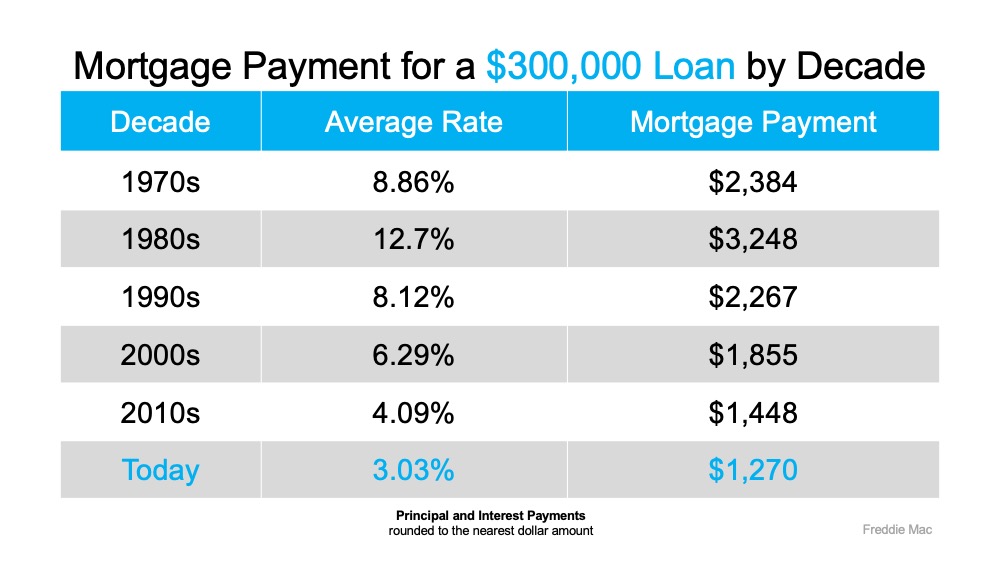 A lower monthly payment means savings that can add up significantly over the life of a home loan. It also means that qualified buyers may be able to purchase more home for their money. Maybe that's a bigger home than what they'd be able to afford at a higher rate, an increasingly desirable option considering the amount of time families are now spending at home given today's health crisis.
Bottom Line
If you're in a position to buy a home this year, let's connect to initiate the process while mortgage rates are historically low.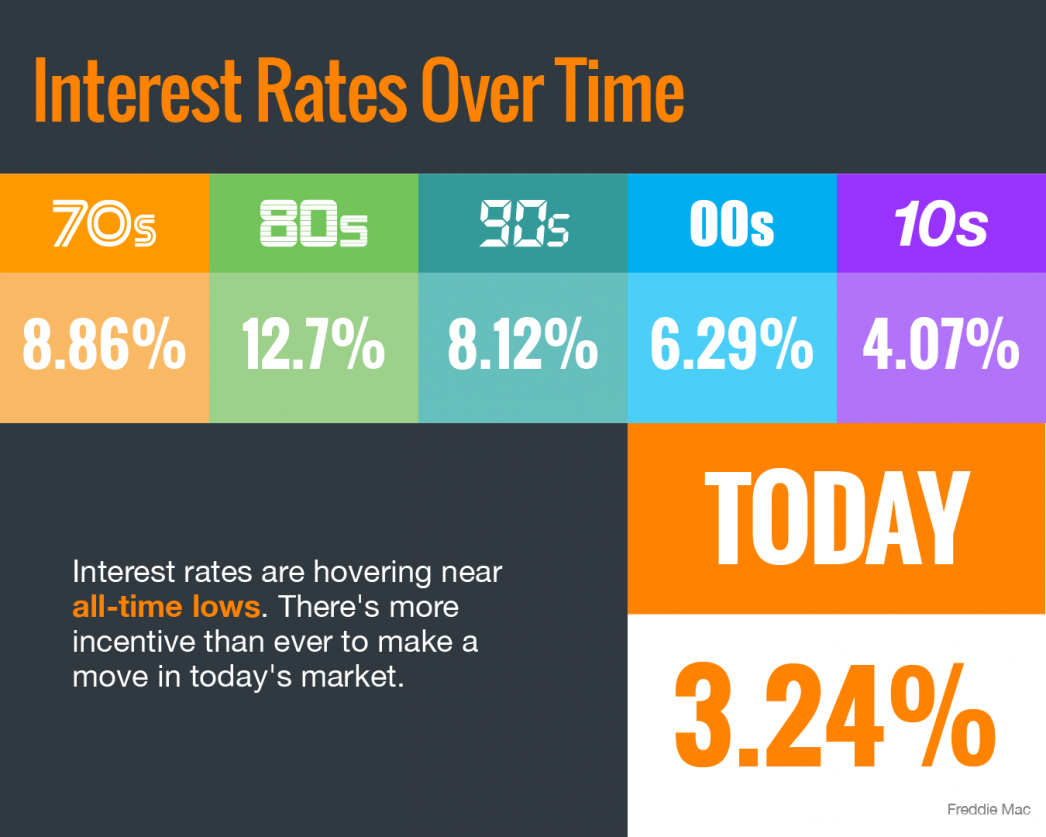 Some Highlights
Mortgage interest rates have dropped considerably this spring and are hovering at a historically low level.
Locking in at a low rate today could save you thousands of dollars over the lifetime of your home loan.
Let's connect to determine the best way to position yourself for a move in today's market.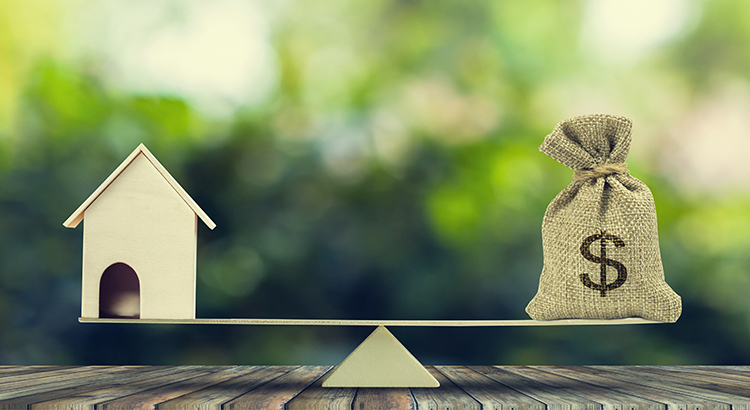 With interest rates hitting all-time lows over the past few weeks, many homeowners are opting to refinance. To decide if refinancing your home is the best option for you and your family, start by asking yourself these questions:
Why do you want to refinance?
There are many reasons to refinance, but here are three of the most common ones:
1. Lower Your Interest Rate and Payment: This is the most popular reason. Is your current interest rate higher than what's available today? If so, it might be worth seeing if you can take advantage of the current lower rates.
2. Shorten the Term of Your Loan: If you have a 30-year loan, it may be advantageous to change it to a 15 or 20-year loan to pay off your mortgage sooner rather than later.
3. Cash-Out Refinance: You might have enough equity to cash out and invest in something else, like your children's education, a business venture, an investment property, or simply to increase your cash reserve.
Once you know why you might want to refinance, ask yourself the next question:
How much is it going to cost?

There are fees and closing costs involved in refinancing, and The Lenders Network explains:
"As an example, let's say your mortgage has a balance of $200,000. If you were to refinance that loan into a new loan, total closing costs would run between 2%-4% of the loan amount. You can expect to pay between $4,000 to $8,000 to refinance this loan."
They also explain that there are options for no-cost refinance loans, but be on the lookout:
"A no-cost refinance loan is when the lender pays the closing costs for the borrower. However, you should be aware that the lender makes up this money from other aspects of the mortgage. Usually charging a slightly higher interest rate so they can make the money back."
Keep in mind that, given the current market conditions and how favorable they are for refinancing, it can take a little longer to execute the process today. This is because many other homeowners are going this route as well. As Todd Teta, Chief Officer at ATTOM Data Solutions notes about recent mortgage activity:  
"Refinancing largely drove the trend, with more than twice as many homeowners trading in higher-interest mortgages for cheaper ones than in the same period of 2018."
Clearly, refinancing has been on the rise lately. If you're comfortable with the up-front cost and a potential waiting period due to the high volume of requests, then ask yourself one more question:
Is it worth it? 
To answer this one, do the math. Will it help you save money? How much longer do you need to own your home to break even? Will your current home meet your needs down the road? If you plan to stay for a few years, then maybe refinancing is your best move.
If, however, your current home doesn't fulfill your needs for the next few years, you might want to consider using your equity for a down payment on a new home instead. You'll still get a lower interest rate than the one you have on your current house, and with the equity you've already built, you can finally purchase the home you've been waiting for.
Bottom Line
Today, more than ever, it's important to start working with a trusted real estate advisor. Whether you connect by phone or video chat, a real estate professional can help you understand how to safely navigate the housing market so that you can prioritize the health of your family without having to bring your plans to a standstill. Whether you're looking to refinance, buy, or sell, a trusted advisor knows the best protocol as well as the optimal resources and lenders to help you through the process in this fast-paced world that's changing every day.